Little Miracles
Below is a selection of some of the special little miracles we have helped along the way
A truly inspirational story that will give hope to others. 
A special little miracle conceived after 6 unsuccessful cycles of IVF.
Even Miracles Take a Little Time…..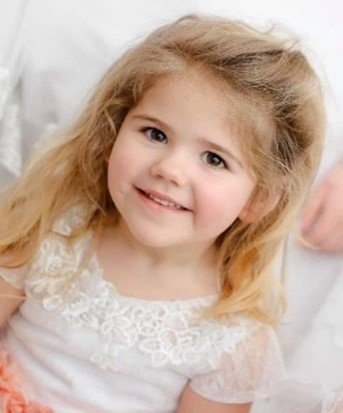 Some other special little miracles.
Sarah was the first person we met. Her warm welcome put us at ease immediately. Sarah supported us throughout our IVF journey and was always there giving great advice and being available whenever we needed to speak to her. When Sophia was born we soon made the trip back to the Clinic and Sarah was the first person to have a cuddle with our little IVF miracle. Sarah really is one of kind.
Sarah was always there for us from start to finish throughout our IVF journey, and nothing was ever too much trouble. We always felt very comfortable with Sarah and she supported us throughout 2 cycles of IVF. She was always there to offer help, support and encouragement every step of the way. Sarah is absolutely amazing, and I regularly send her pictures of our little miracles. We will never forget Sarah and what she did for us.
We first met Sarah during our 4th cycle of IVF. We were very nervous about embarking on our fourth round of IVF, however, on meeting Sarah for the first time, she immediately made us feel relaxed. She was so caring and friendly, and reassured us there was still hope. Sarah was always there for us and made the whole process far less stressful than it could have been. We really do appreciate everything Sarah has done for us and as a result we are now mummy and daddy to five year old twins. We have so much to be thankful for.
Sarah radiates kindness and support, showing compassion and care to everyone who she meets. I was lucky enough to have her support me throughout both of my IVF treatment cycles, and also beyond. The continuity and reassurance of knowing that Sarah would once more be there to offer support during my second treatment cycle was invaluable. Her genuine care and passion for her job is so clear to see.
We were nervous making the first phone call to start our fertility journey, but Sarah was absolutely incredible and put us at ease immediately. She is very knowledgeable, personable and caring. Sarah is truly amazing at what she does and genuinely cared about us. We are so thankful to her for playing such an important part in making our dream of starting a family a reality. We are now the proud parents of a 7 year old happy little boy, and we are so incredibly grateful for all the help and support we had.
If any of our team has helped you in the past and you would like your Little Miracle displayed to give hope to others then please e-mail info@fertilityretreats.co.uk.